Make Us Visible activates and empowers local communities to build curriculum and advocate for the integration of AAPI contributions, experiences, and histories in
K-12 classrooms

.
Community
All it takes is one conversation to start a movement. Whether at the dinner table or on a walk, we encourage you to share your stories with each other and be the voice your community needs. To make us visible, it begins with you.
Advocacy
Our work is largely driven by people who never thought they would get involved in the political process. From holding rallies to engaging with legislators in one-on-one meetings, advocacy takes shape in various forms.
Education
No matter where you are in the process, curriculum integration can begin anytime. We have built relationships with teachers, students, parents, and administrators through ongoing projects to help guide you along the way.
Our Vision
Our goal is to provide every community with the support and resources necessary for them to begin their conversations on Asian American history.
State Chapters
Connecticut
MUV CT worked with a bipartisan coalition of parents, students, teachers, and policymakers to pass first-in-the-nation legislation that requires the inclusion of AAPI history with funding for localized curriculum development. Their bill had 99 co-sponsors with legislative support from both the Progressive and Conservative Caucuses, and everyone in between. In the final days of the 2022 session, language from HB 5282 was amended into Senate Bill 1, becoming the CT Senate's #1 priority alongside other measures tackling children's mental and physical health in schools. After passing the House and Senate with overwhelming bipartisan support, the bill was signed into law on May 24. The Governor, alongside the bill, also signed a proclamation recognizing May as AAPI Heritage Month. These successes build on MUV CT's legislation last year including AAPI history in a K-8 model curriculum with 360k in funding. Their team is looking forward to working with the State Department of Education on the development and implementation of these two new laws. Learn more here.
Florida
MUV FL is preparing for the 2022-2023 legislative year by meeting with community leaders from across the state, continuing conversations with policymakers, and building stronger relationships with their neighbors. Their team is looking to build off last year's success in the Senate Education Committee, which their bill passed with unanimous bipartisan support. MUV FL recently held a press conference at the Capitol Building in Tallahassee alongside Representatives Michael Beltran (R), Anna Eskamani (D), and Senator Linda Stewart (D). Learn more here.
Pennsylvania
MUV PA recently held a press conference at the Capitol Building in Harrisburg alongside Representatives Patty Kim (D), Todd Stevens (R), and Executive Director of the Governor's AAPI Commission Stephanie Sun. Parents, students, and teachers from across the state shared their stories on the impact and significance of including Asian American history in their state's K-12 curriculum. Their team is working with policymakers from both parties to pass legislation this session. Last year, they successfully supported the candidacies of multiple Asian Americans to their local Boards of Education.
Maryland
MUV MD is cultivating relationships with local student leaders, parents, advocates, and AAPI organizations across the state. After testifying in the House Education Committee in favor of their bill, their team is looking forward to working with communities to advocate for AAPI history for the next legislative session.
New York
MUV NY, led by K-12 teachers and students, recently stood alongside NYC Mayor Eric Adams as he unveiled the city's new "Hidden Voices: Asian American and Pacific Islanders in the United States" curriculum for grades K-12. Their team has been assembling a diverse coalition of parents, students, educators, and allies from across the state. Next, the team is working with Senate Education Committee Chair John Liu (D) to pass bipartisan statewide legislation.
North Carolina
MUV NC is growing its team by conducting listening tours across the state with key stakeholders. Advocates, composed of undergraduate students, concerned parents, and K-12 teachers, are focused on assessing needs at the neighborhood level to better inform resource development and policy strategies for the next legislative session.
Rhode Island
MUV RI, primarily comprised of members of the Southeast Asian American community, worked closely with lead sponsor Representative Barbara Fenton-Fung (R) to make Rhode Island the fourth state in the country to require the inclusion of AAPI history in the K-12 curriculum. Their team's bill passed unanimously through the Senate and near-unanimously through the House. HB 7272 is currently awaiting Governor Daniel McKee's signature to become law.
New Jersey
MUV NJ, alongside affinity organizations, students, parents, teachers, and professionals, passed legislation making New Jersey the second in the country to require the inclusion of AAPI history in K-12 schools. Their bills, which provided for the requirement and established a Commission to guide localized curriculum development, had strong bipartisan co-sponsorship and passed with near-unanimous support in the House and Senate. Both pieces of legislation were signed into law by the Governor on January 18. Their team now looks to support the state in the curriculum development and implementation phases of the process.
Our Impact
State Chapters
5 bills passed
AAPIs elected to office
CT charged with implementation
230+ volunteers
Reach Out
Community Partners
Locally supported
Volunteer driven
Neighborhood expertise
Partner With Us
Legislative Co-Sponsors
Bipartisan support
Geographically diverse
Building long term relationships
Sponsor Us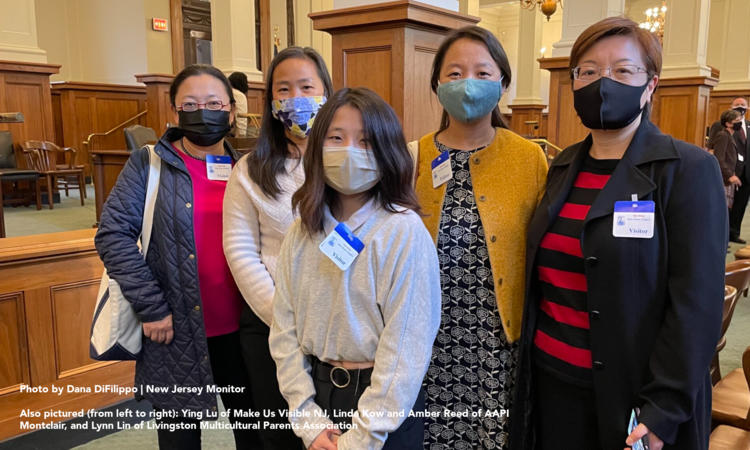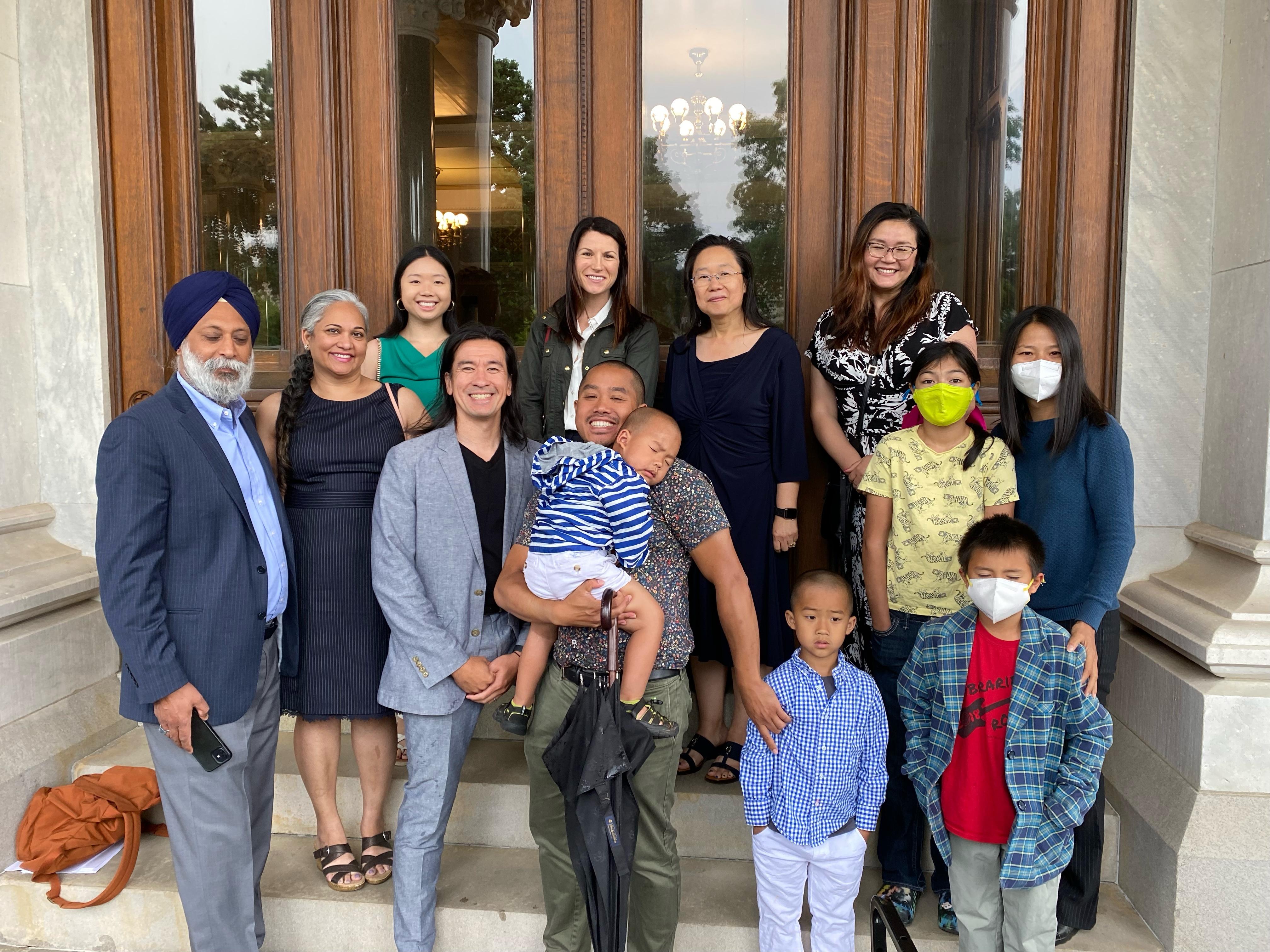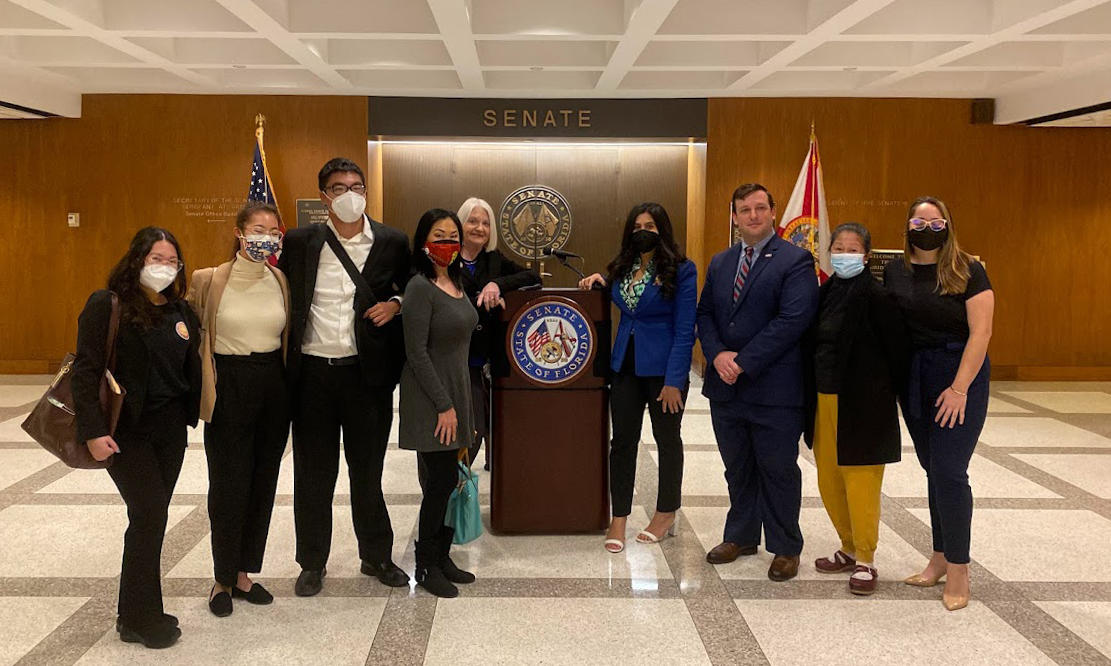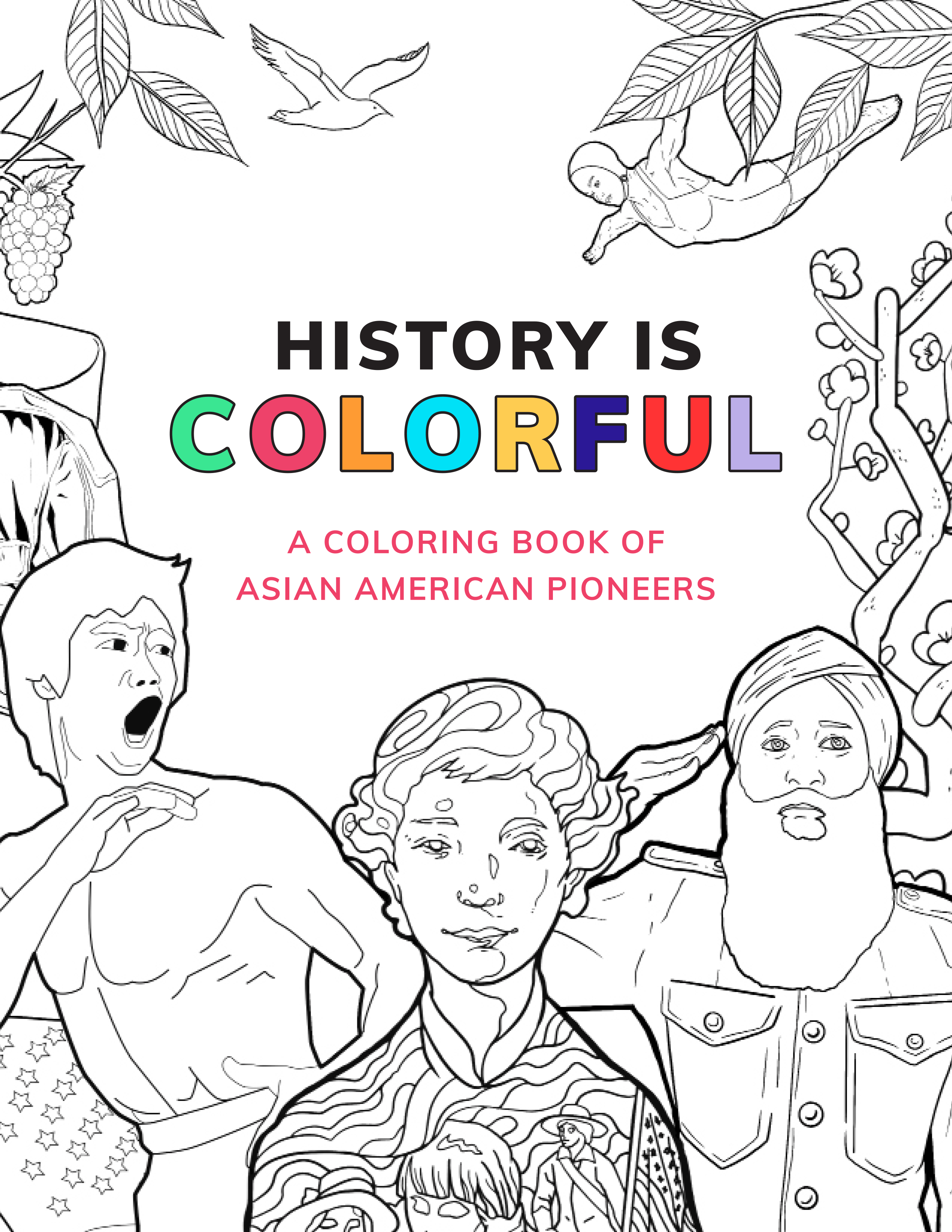 Our state chapters continue to be 100% volunteer-driven and have successfully passed state-wide education bills, empowered Asian Americans to serve in local public office, and strengthened communities across districts and states.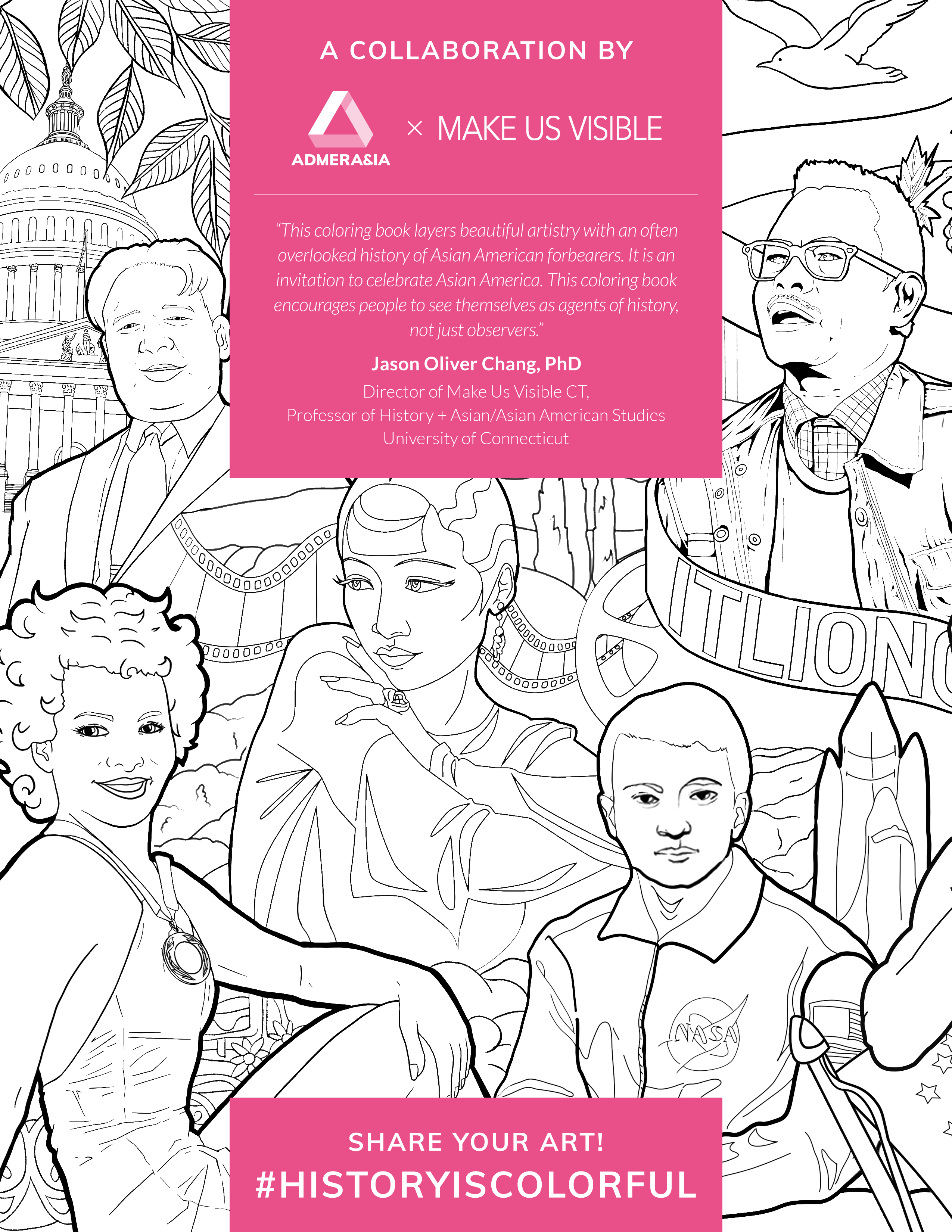 Visibility Begins
With You